QC Docs
Is proud to partner with world leading ECM Provider

QC Health and QC Three digitally integrate with Alfresco to deliver a flexible enterprise content management system that helps your business grow through content service. Alfresco is easily integrated and helps you manage your Policy, Procedure and supporting enterprise content.
QC Docs is based on the global leading Enterprise Content Management system Alfresco. Alfresco is deployed and used by world leading institutions as the document and content management solution of choice, for further information read some of the customer stories below;
As used by...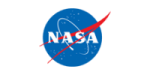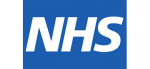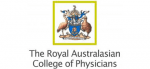 NASA - Alfresco Testimonial
"We have users coming into the system from all over including researchers, Lockheed Martin engineers, and researchers wanting to build teams," said Cordner. "When they come back to the system, all of their documents and research is there waiting for them."
Another big benefit to using Alfresco is the platform's open source flexibility and licensing model, which relieves administrators of the burden of having to manage individual users. This saves time and ensures that users can access collaborative content whenever they need it.
"We don't have to manage each user, which is great," said Cordner. "And as our activity rate increases, we can easily leverage more users and upgrade our support package."
In the future, the organization hopes to integrate the Alfresco platform with mobile technologies to provide better remote capabilities and access on mobile devices such as iPads, iPhones and Android tablets. NASA's current single sign-on environment and authentication process prevents users from leveraging Alfresco's mobile features.
"Our engineers and researchers come to Alfresco because of the team aspect and the ease of collaboration," said Cordner. "They keep their personal files on their desktop and the team documents in Alfresco, which keeps things simple and allows everyone to be more productive.
NASA Langley Research Center
NHS - Alfresco Testimonial
The new Alfresco system is enabling the NHS Institute to conduct its work more efficiently. Having a more ordered and robust repository allows quick and easy search and access to content. The process of assimilating and sorting the content is still on-going. The organisation now has a structured repository, which is constantly growing, ready for managing future content or for transfer to a successor organisation.
Enhancing categorisation and organisation of files, including classification of keywords, has greatly reduced the amount of time it takes to find materials.
The NHS Institute plans to use Alfresco to create meta-tagged and linked content going forward, to help build up a library of expertise. The NHS Institute also plans to introduce a standardised business process for the direct creation of DocBook content as part of a publication workflow, to allow the content to be offered to external users through a web interface.
Maintaining content in DocBook makes content easy to retrieve and re-use, resulting in dramatic efficiency and time-to-market improvements," said Nick Gaunt, Chief Information and Knowledge Officer.
"We expect further efficiency gains from the improved publication process that will allow authors to take more responsibility for the publishing, auditing and repurposing of documents," he added.
The NHS Institute and Monetical Ltd. hope the rest of the Alfresco community will benefit from these developments, and they intend to release all of the Alfresco customisations and coding used to support the Agile development as Open Source.
Royal Australasian College of Physicians - Alfresco Testimonial
Consolidated data that can be accessed easily and conveniently Well received by users, even those previously technology averse
Ease of use and ease of management
Ongoing support — expertise and assistance to fix any problems that might arise
Opportunity to further evolve — build a solid document management strategy that will see
Through Alfresco, each and every one of the RACPs members and trainees has an opportunity to access an extremely valuable bank of knowledge, expertise and insights.
Gaining the support of less technology savvy members was made easier by Alfresco's ease of use. Once introduced to the technology, and with little training, RACP members were easily able to learn how to use the solution, and the software is now servicing more requests than ever.
"Our goal was always to encourage greater collaboration based on sharing the combined knowledge, expertise and insights of our members. Now that we've been able to capture that, our focus is very much about efficiently managing it so that College resources — our most valuable assets — can be leveraged by members to their full potential," said Debra Adams, IT Transition Manager, Finance & Support Services for The Royal Australasian College of Physicians.
The RACP recognises that its all well and good retaining information and documents and filing them away, but their true value lies in the ability to access, share and utilise that collateral effectively and efficiently. As such, the next challenge for the College is to work with Seed to implement a solid document management strategy that will enable users to work even 'smarter'. Eventually this will also incorporate iPhone and iPad applications currently in development.
"Overall, Alfresco Enterprise has been well received by management and members of the RACP because it better enables access to professional development resources, which is in the end what the College is all about. Key internal stakeholders, including the CEO and leadership team, and our body of members have all been very impressed by its features and capabilities," said Adams.